Do you enjoy public speaking? Do you want to help train your fellow volunteers? Are you familiar with our programs and services?
Then we have a new volunteer role for you!
We are currently seeking volunteers who would be interested in giving trainings and orientations. These would be held here on campus.
Interested volunteers can email Alysa at astratman@hawaiianhumane.org to find out more information.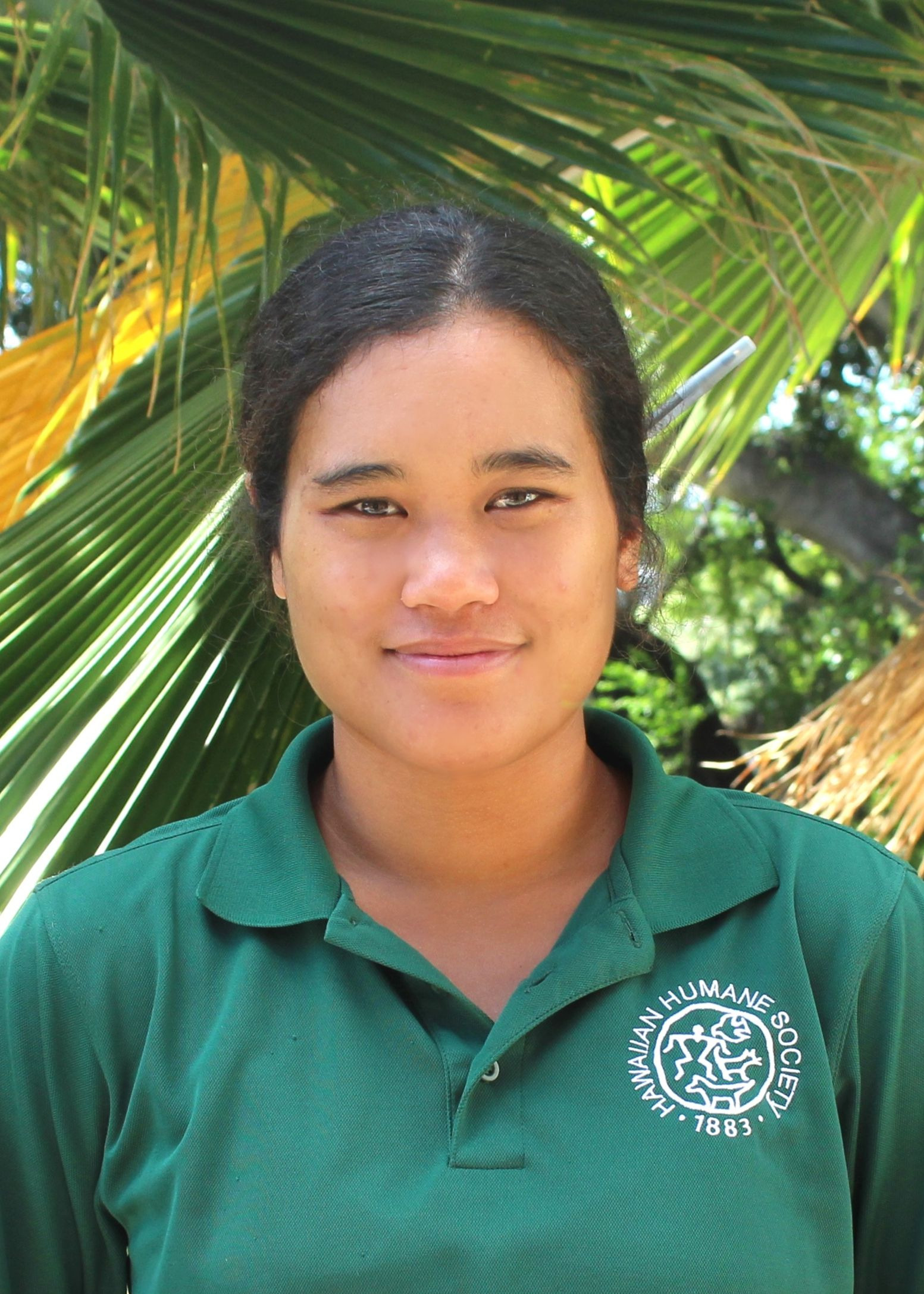 Jandy Villaren
Admissions Representative
Originally from Waiehu, Maui, Jandy's favorite part about being an admissions representative is handling all of the animals. Jandy also has animals of her own, two Siberian huskies, Kai Guy (3) and Kaya Love (8 mo.).
Jandy enjoys surfing, hiking and going to the gym. She also enjoys taking her dogs longboard skating.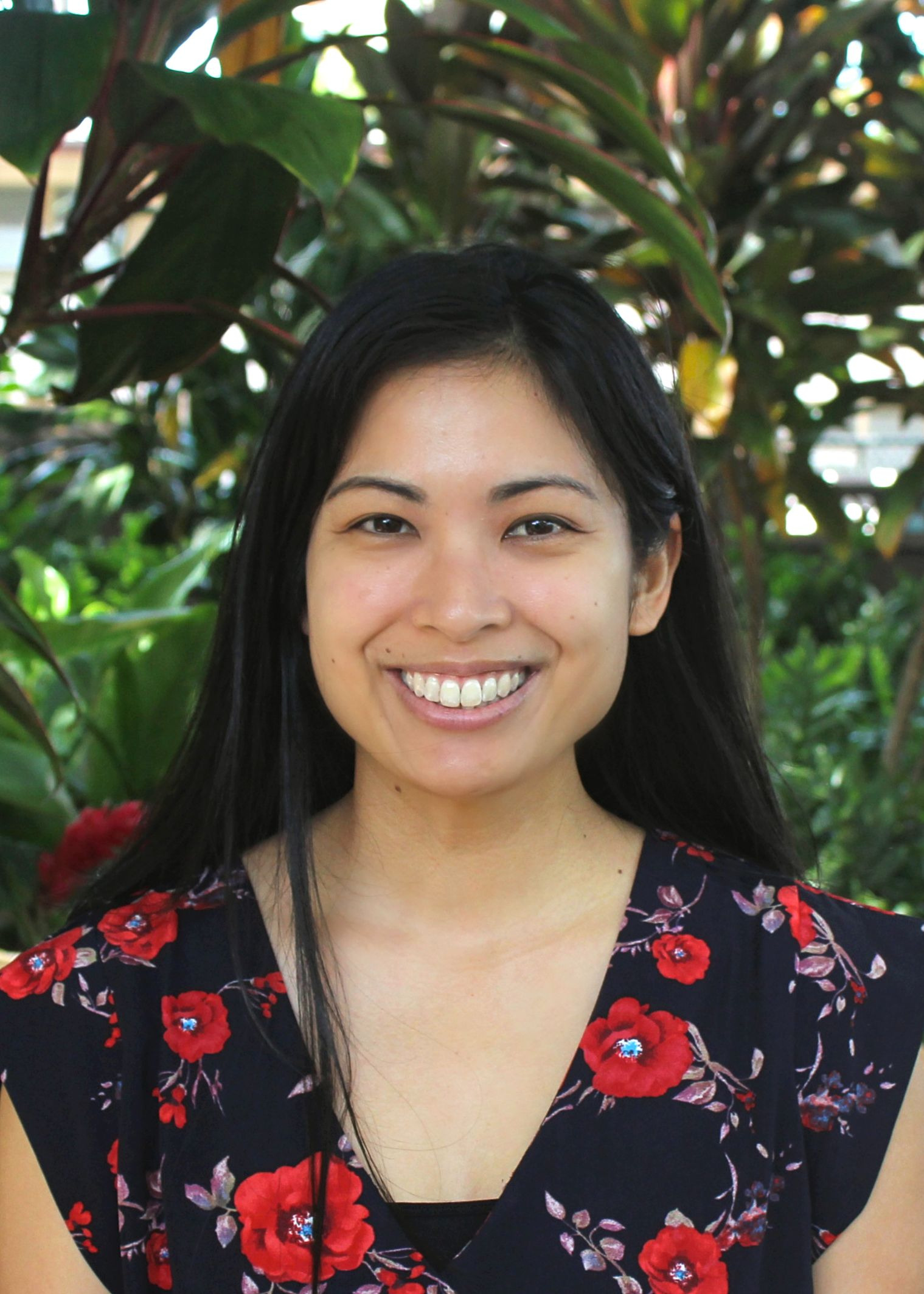 Lauren Shimada
Business Manager
In late July, Lauren Shimada joined the finance department as our new business manager. Lauren has her BBA in accounting and finance from the University of Hawaii.
In her free time, Lauren enjoys walking, hiking, watching TV and spending time with family and friends. She lives in Waipahu with her six-year-old collie mix named Marley. A Hawaiian Humane alum, Lauren says Marley is her little shadow who follows her everywhere at home

Not only has Launice been a dog walker for three years now, but she has been a foster volunteer since 2015.
Launice enjoys fostering young animals, but her favorites are kittens, rabbits and guinea pigs. She says that she hasn't had very good luck with naming her fosters - Turns out Baby Girl (rabbit), Precious (kitten) and Zoe (kitten) were all males! Zoe, now Joey, is pictured to the left.
Launice says the most gratifying part about fostering animals is watching them grow and thrive.


ENJOY THE EVENT
Celebrate the Hawaiian Humane Society's 29th annual PetBlock Paina on Sunday, October 13, at Victoria Ward Park, located on Auahi Street in Ward Village. PetBlock Paina is the Society's largest community fundraiser that invites thousands of community members to come together and raise critical funds for Oahu's animals.

Because this year's event is located along a very busy street, for safety of people and pets, the Society has decided to suspend its annual walk in favor of throwing the biggest pet block party in the organization's history. This year's event will feature a wide-array of activities for both animals and people, including pet vendors, treats and games. Enjoy food, entertainment and take part in the pet talent and people-pet costume contests. Have a brew responsibly and support the animals with Pints for Pets at the Golden Road Brewing Beer Garden or sip a glass of wine at the Young's Market Company Wine Bar! Join in the fun until 8 pm.

5:00 pm – EVENT BEGINS with program
5:10 pm – Live Entertainment
6:00 pm – Hawaiian Humane Adoptee Alumni Photo
6:30 pm – Pet Talent Contest*
7:00 pm – Pet Costume Contest*
7:45 pm – Corporate and Community Team Winners Announced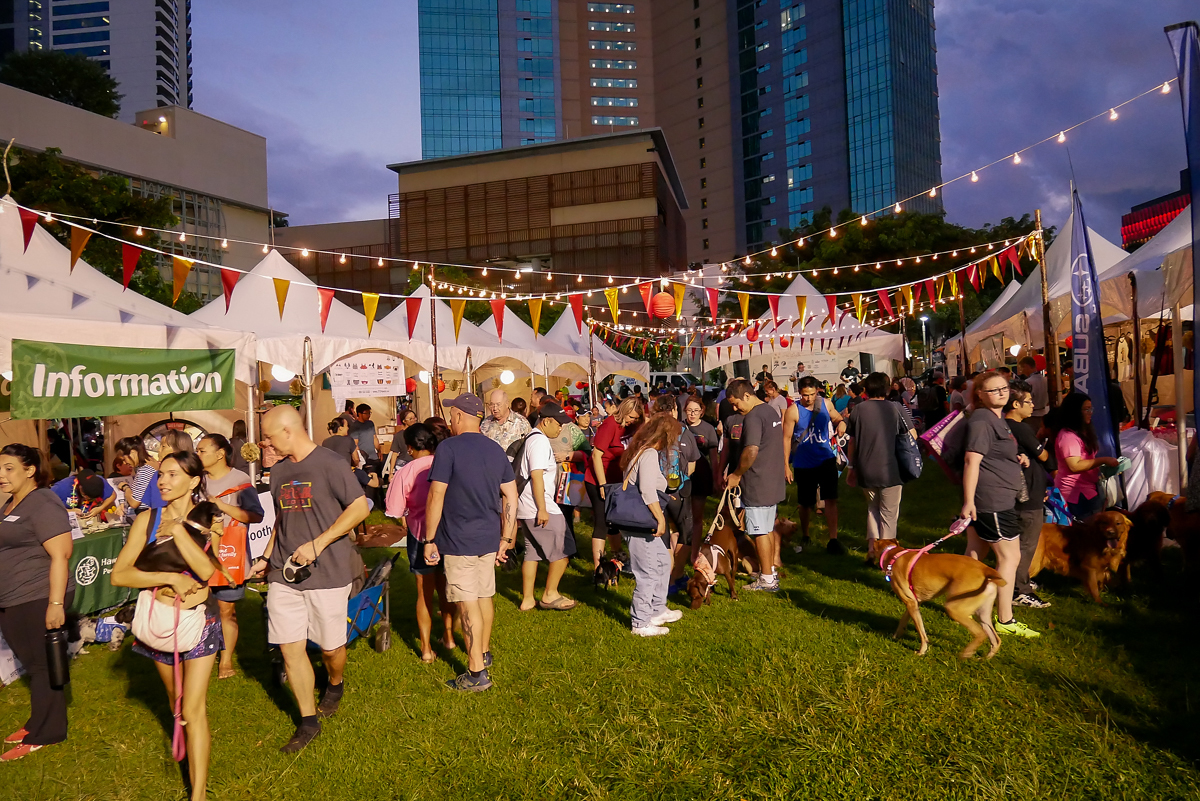 GET INVOLVED
Create a fundraising page!
Hawaiian Humane volunteers are encouraged to participate and create an individual fundraising page to share with friends, family or any other animal lovers you know. Participation is optional, but there are great new incentives this year.
We have one more gift card giveaway for volunteers that participate. At the end of the event, volunteers who have registered will have a chance to win a weekend getaway to Aqua-Aston. Volunteers must either join the Hawaiian Humane Society Volunteers team, or send Alysa the link to your PetBlock Paina page at astratman@hawaiianhumane.org.
Set up your fundraising page at HawaiianHumane.org/PetBlockPaina.
Volunteers do NOT need to pay the $25 registration fee when setting up pages.
To follow step-by-step directions on how to set-up your page click the button below.
Congratulations to Marice, one of our Petco volunteers, who recently won a $25 give card to Target for creating a PetBlock Paina fundraising page!